Dodgeville High School
Class Of 1961
DODGEVILLE HIGH SCHOOL
Class of 1961
Dodgeville, WI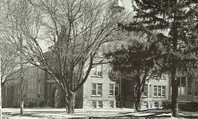 Received this note from Sue White
I was so disappointed to learn that we wouldn't be able to attend Larry's induction ceremony on Wednesday, May 26. I'm certain that we could have had an impressive number of people from our class go and 'cheer Larry on'....but, the presentation and speeches will be livestreamed on the DHS website. I'm hoping that once we get to the website it will be an easy click to join the livestream. Festivities begin with building tours at 8:45, wall presentations at 9:15, and speaking to students and staff in the auditorium at 9:45. Larry's speech is estimated to be at 10:30.
Other inductees are Gary Grunow '85, Paul McGraw '81, Robin Roberts '73, Brad Borne '95, and Andrea Leucke '93.
Sue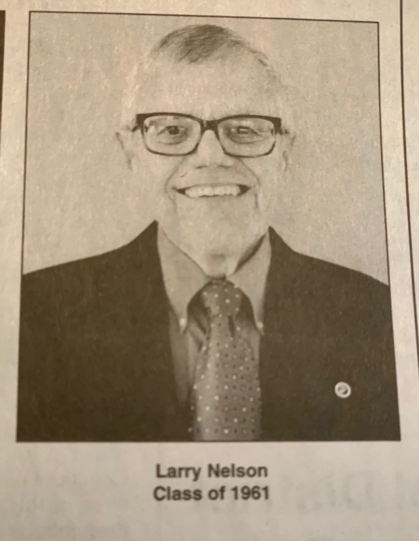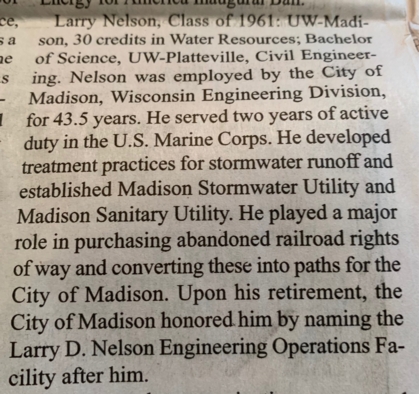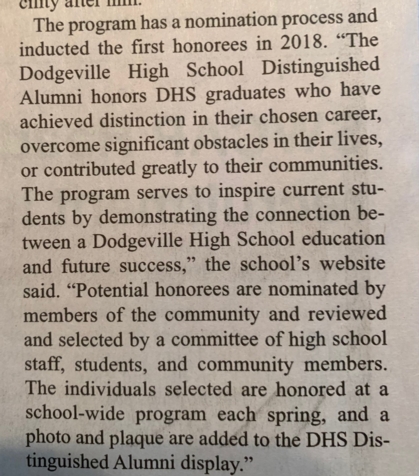 Thanks to Janet Fox Smith for sending me a copy of this article.

Dear Friends (really long time friends),
Thank you for reaching out to me with your kind words. As you know, Steve had dementia. So when he passed peacefully in his sleep while in a stage of memory loss wherein he was still happy and was still knowing my daughter and me has caused us to be profoundly grateful.
Steve loved Wisconsin, not only because he loved The Wisconsin Marching Band, but because the people are so genuinely friendly, especially my DHS classmates. We certainly do have something special.
Stay well and God bless,
Karen
x x x x x x x x x x x x
A couple of picttures from a few years back. Love the smile on Steve, he always enjoyed the Wisconsin Band. He and Karen followed the band whenever we were in CA. may ttimes and they came to Madison for the Varsity Band Concerts for many years.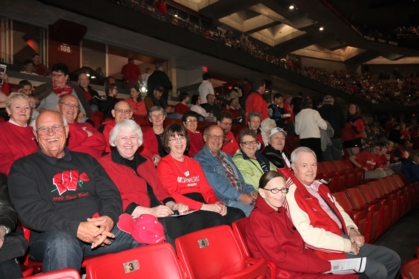 Varsity Band Spring Concert 2014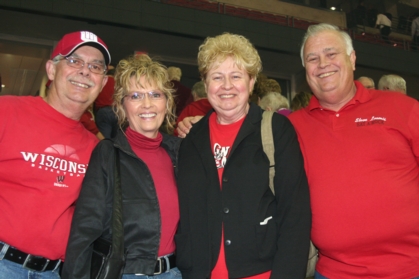 Another Spring Concert, Year ?????
Gary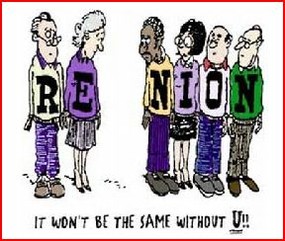 Can you believe June 2, 2021 will be 60 years since we graduated from Dodgeville High School. Our reunion committee for our 60th reunion is busy working on the details. Remember to mark your calendar July 24, 2021 for the reunion banquet at Hi Point Steakhouse, Ridgeway, WI.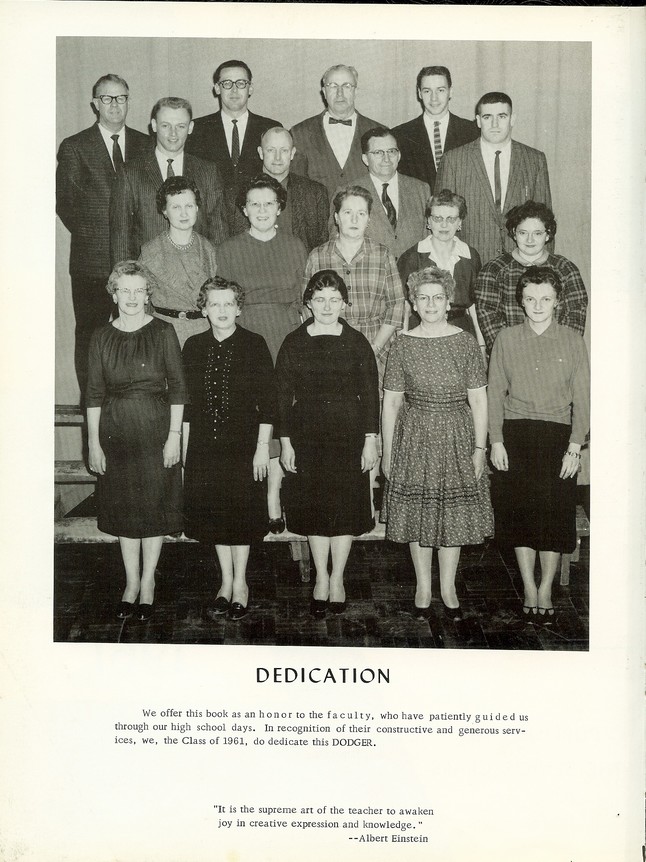 Our 50th Class Reunion Photo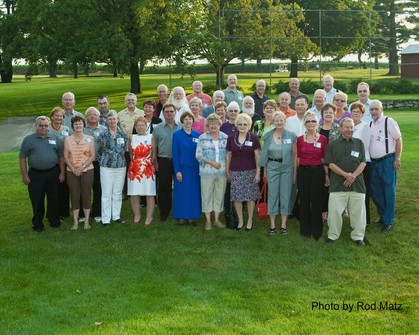 57 years ago on June 2, we the class of '61 graduated from good old DHS.
A video down memory lane.

Photo from mini reunion 4-13-2019