Dodgeville High School
Class Of 1961
Remember When ?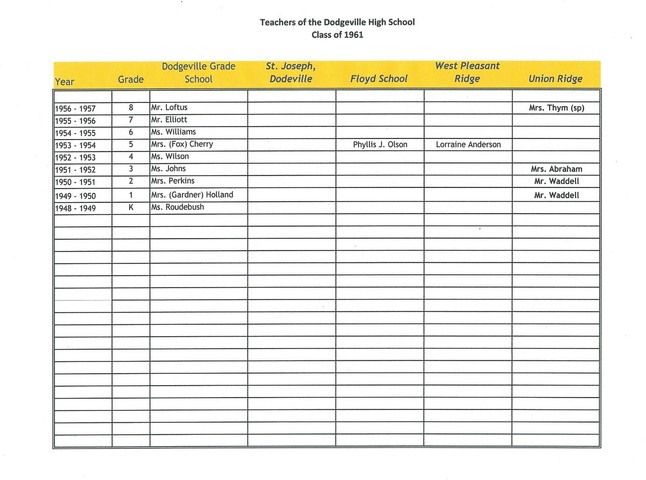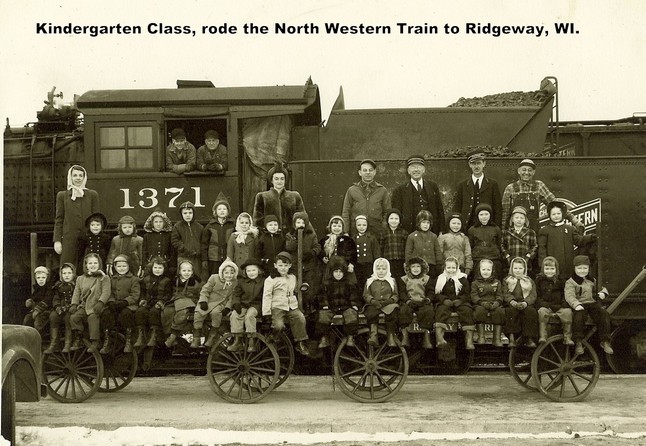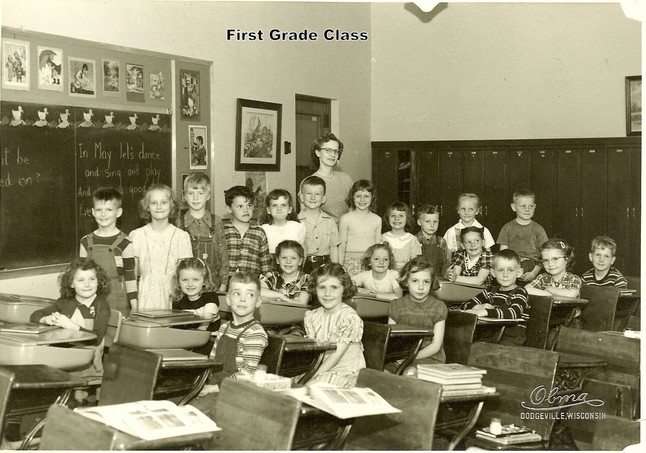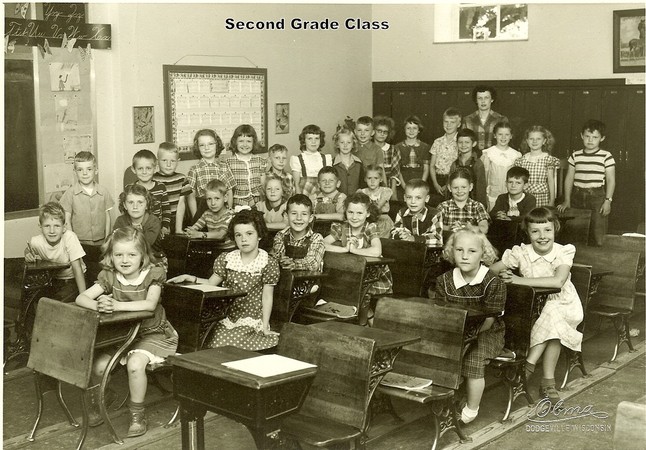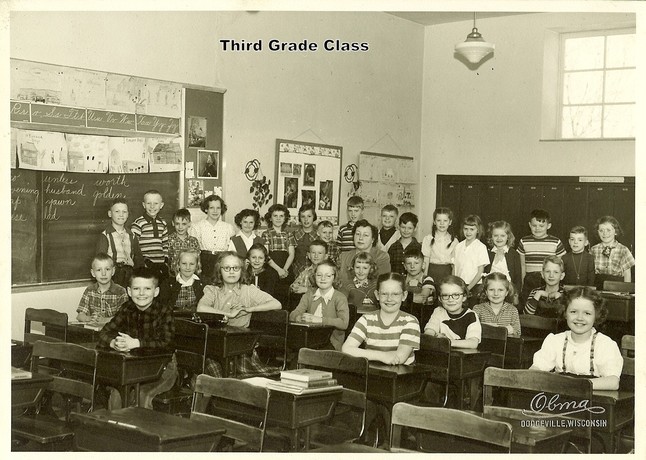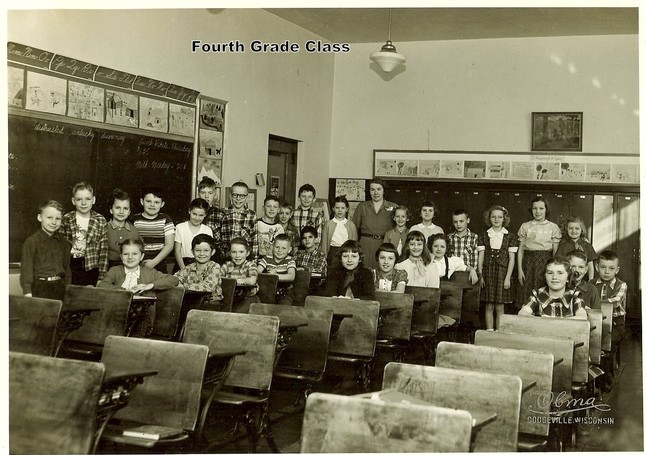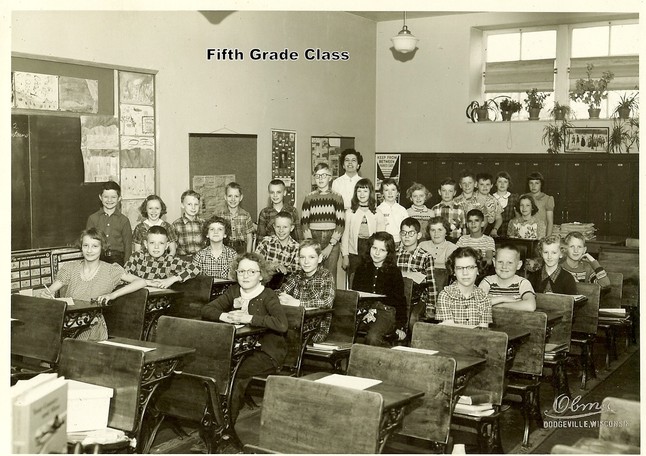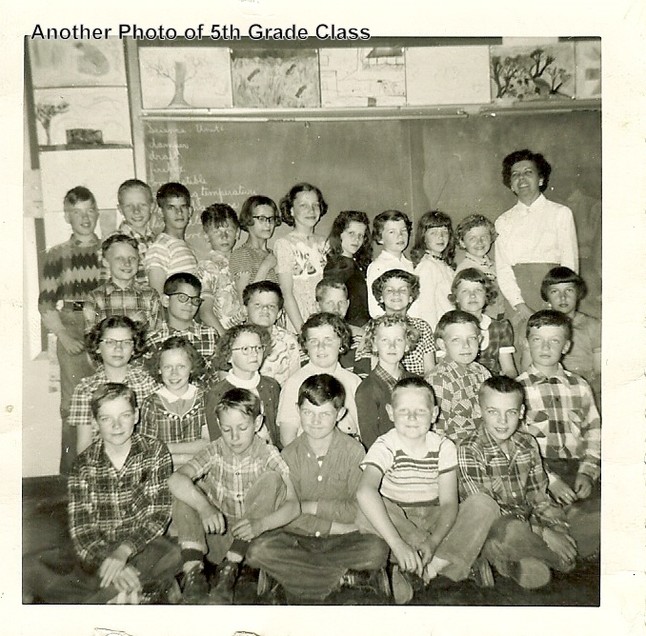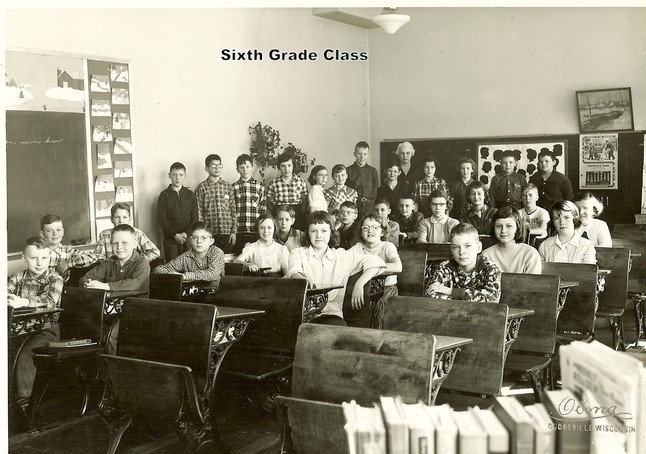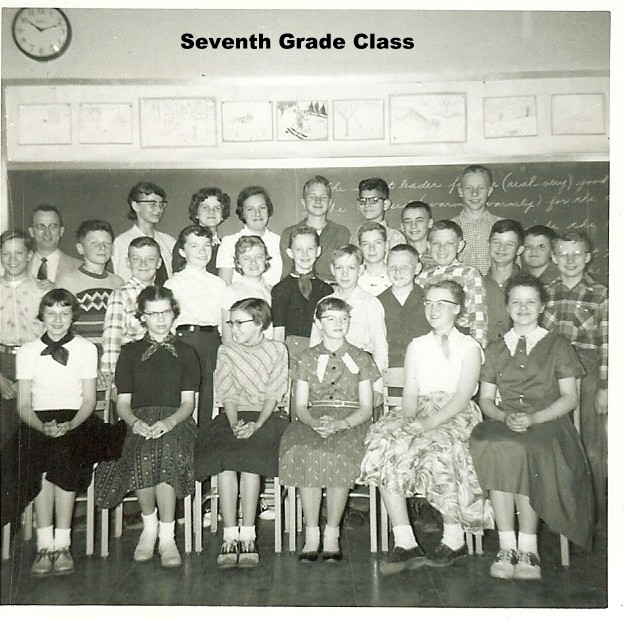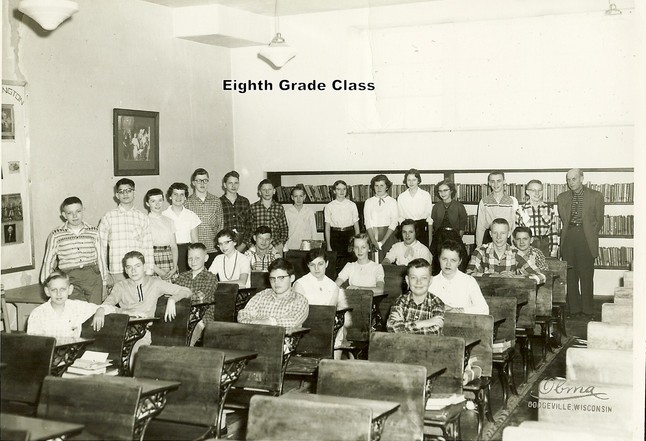 X X X X X X X X X X X X X X X X X X X X X X X X
Hollyhead School 1952-53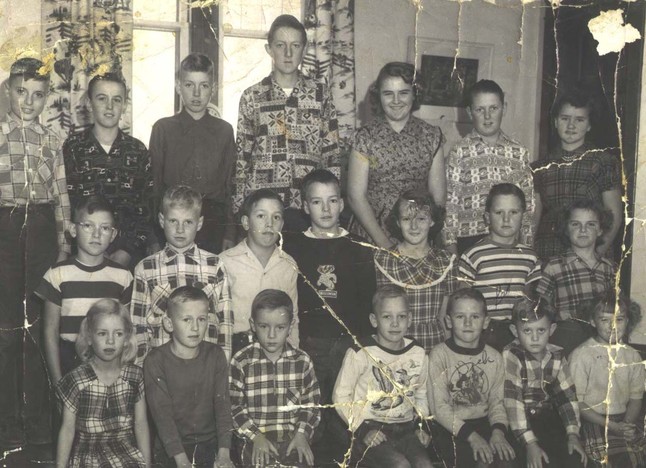 Dick Williams and Diane Klossterman were in 4th grade. I think that was the only year the Klostermans went to Hollyhead. They went to St. Josephs the rest of the time. Ethel Stoddard was the teacher that year. It was the only year she taught. She was Jim Stoddard's (the barber) wife and Ralph Forsyth's sister. Most of these kids went to Dodgeville High. If we don't know them we probably know a brother or sister.
Back Row left to right:
Gerald Buckingham, Urban Klosterman, Laveren Buckingham, Leroy Lindeman, Myma Klosterman, Harold Lindeman, Helen Williams.
Middle Row left to right:
Harold Kobbervig, Harold Buckingham, Joe Weber, Brad Evans, Sharon Klosterman, Leslie Williams, Diane Klosterman.
Front Row left to right:
Judy Buckingham, John Rowe, James Mieli, Greg Evans, Dick Williams, Lee Gilbertson, Theresa Klosterman.
Photo and Info submitted by Diana Rikli Williams.
X X X X X X X X X X X X X X X X X X X X X X X X X X X X X X X X X X X