Dodgeville High School
Class Of 1961
DODGEVILLE HIGH SCHOOL
Class of 1961
Dodgeville, WI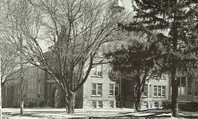 Our Fall Gathering on Thursday, October 21st was held at The 5th Quarter in Verona. We had a nice number of classmates enjoy lively conversations and a great dinner. It was a perfect time to honor Gary as he was recently inducted into the UW Band Hall of Fame, and to share the Spotlight page from the Dodgeville Chronicle with those who hadn't read it yet. We plan to have another mini-reunion in the Spring, so do plan to join us if you can. Sue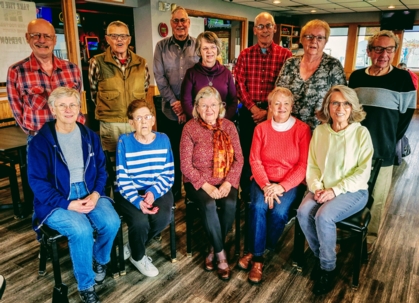 Oct. 21, 2021

On Saturday, July 24th, 24 classmates and their spouses traveled to Ridgeway and held our 60th Class Reunion. 15 classmates were remembered on the Memorial Table. Hi-:Point treated us well and there were great conversations going on at every table! We thank Dick and Sue Blotz, Jackie and Jim Heuer and Jan Fox Smith for being on the planning committee this year.
In memory of classmates who have gone before us.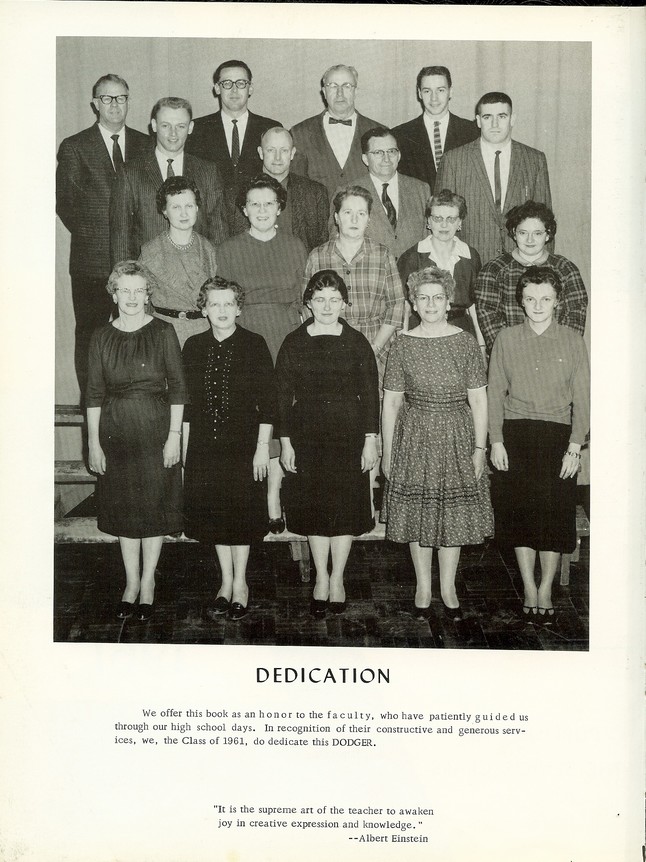 Our 50th Class Reunion Photo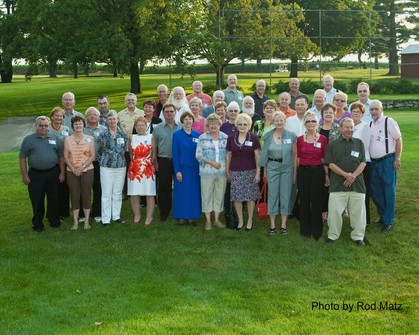 57 years ago on June 2, we the class of '61 graduated from good old DHS.
A video down memory lane.

Photo from mini reunion 4-13-2019