Dodgeville High School
Class Of 1961
THIS and THAT - MISC PHOTOS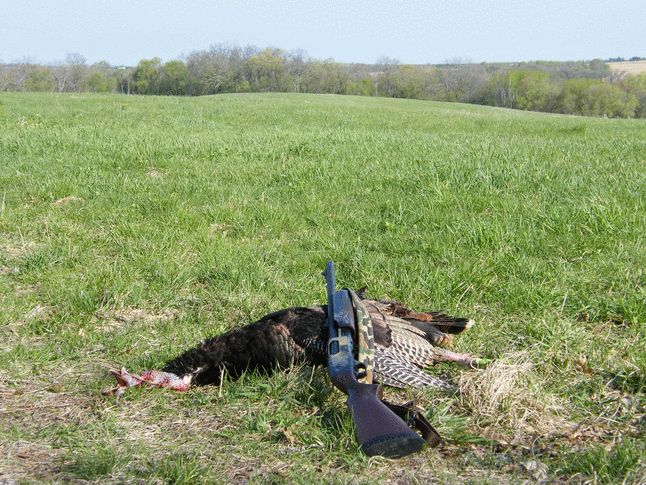 I had to get up this morning at 3:30 am to get to Dodgeville. At about 8:00 am, I notices that my turkey decoys were moving. I had three jakes (immature males) moving through the decoys without a sound. By the time I got it together, they were about 10 yards from the new turkey blind.
Fortunately, I had rifle sights on the shotgun and the jake I took didn't have a single shot pellet in the body. Even more fortunate, I only shot one of them. It dressed out at 9 lbs, 3 oz..
xxxxxx
Larry said that if he knew that I was going to put this on the website, he would have aspired to a trophy gobbler rather than an eating gobbler.
XXXXXXX